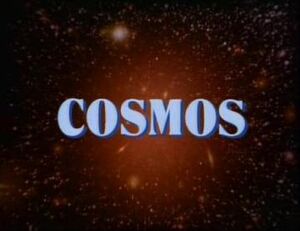 Cosmos A Personal Voyage is the original series of Cosmos. It is a thirteen-part television series hosted by Carl Sagan. It first aired from 28 September through 21 December 1980 on PBS.
Episodes
Edit
The Shores of the Cosmic Ocean
One Voice in the Cosmic Fugue
Harmony of the Worlds
Heaven and Hell
Blues for a Red Planet
Travellers' Tales
The Backbone of Night
Journeys in Space and Time
The Lives of the Stars
The Edge of Forever
The Persistence of Memory
Encyclopaedia Galactica
Who Speaks for Earth?
Soundtrack
Edit
A soundtrack LP, The Music of Cosmos, was released by RCA Records in 1981. It was reissued on CD in 1994 and 2002.
Community content is available under
CC-BY-SA
unless otherwise noted.