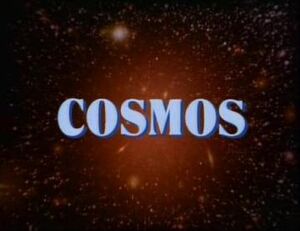 Cosmos is an American television program. The groundbreaking original series was hosted by Carl Sagan. Much later, two follow-up seasons were hosted by Neil deGrasse Tyson.
It was the most widely watched series in the history of American public television until 1990's The Civil War. It won two Emmys and a Peabody Award, and has since been broadcast in more than sixty countries and seen by over five hundred million people. David Itzkoff of The New York Times described it as "a watershed moment for science-themed television programming".
Summary
The hosts describe the Universe as they travel it in their Ship of the Imagination. It largely focuses on astronomy and cosmology, but also delves into other sciences, the history of science, and biographies of famous scientists.
Seasons